12 Days of SPA-lidays!
A short list of our hottest gifts, stop by the Spa Lifestyle for more expert shopping assistance…
Clarisonic Mia 2! One of our hottests products, this gadget is highly recommended by our professional estheticians. Available in our Spa Store, the Clarisonic Mia 2 is lightweight, compact and equipped with a travel case, providing a gentle and effective cleanse at home or on the go.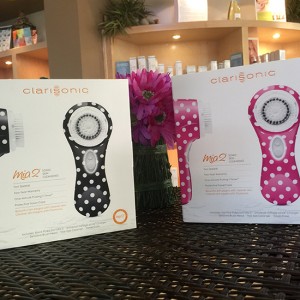 Clarisonic Opal  (or as we call it, Eye Magic!) The Clarisonic Opal Sonic Infuser is a palm-sized sonic infusion device, specially designed to help build skin's resilience over time. By gently tapping a soft silicone tip to the skin around your eye at 200+ sonic movements per second, the Opal Sonic Infuser helps reduce under-eye puffiness and dark circles while maximizing the absorption of eye serums and wrinkle-reducing creams in a way that's not possible with your finger alone.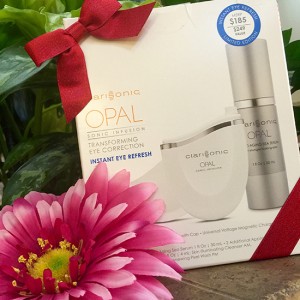 Rewined Candles! Fill your home with the warm inviting holiday scents from Rewined. One of Christina's favorites, she says "I absolutely love their scents and the candles burn nice and slow, allowing the candle to last for a long period of time."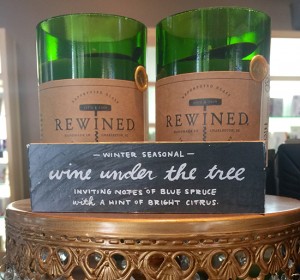 iS Clinical Youth Intensive Créme.  An extraordinarily rich and luxurious anti-aging formula that helps to reduce the appearance of fine lines and wrinkles as it provides powerful hydration. This transformative crème scientifically combines the purest and most effective botanically-derived moisturizers, antioxidants, resurfacing acids, and growth factor. Clinically proven, YOUTH INTENSIVE CRÈME rapidly smoothes the skin, revealing a firmer and more radiant, youthful complexion.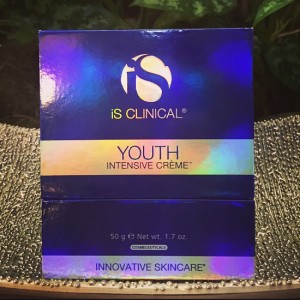 Sonoma Lavender Neck and Eye Pillows. The ultimate in relaxation and heat therapy. Adel from our front desk loves the relaxing aromatherapy of lavender, combined with the warmth brings long lasting relief for aching muscles. We also carry their lavender and eucalyptus massage oil and soaps.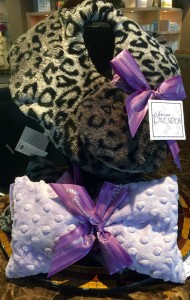 Kai Travel Set The perfect stocking stuffer for the traveler, this gift comes with a reusable natural hemp bag filled with an assortment of kai's most alluring product combination, in travel approved 2 oz. bottles: shampoo and conditioner, body wash, body lotion, fine linen wash, and a vial of our perfume oil. all fragranced with kai's light and intoxicating blend of gardenia top note wrapped in white exotics.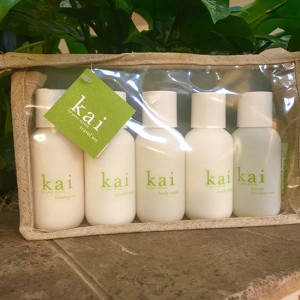 All Natural Herbal Bath Products from Kneipp. Award winning personal care products with relaxing and restorative properties. Especially popular this time of year is the soothing cold and sinus relief!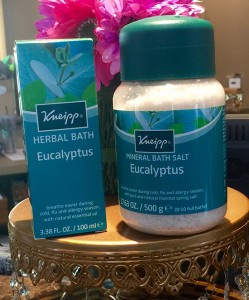 glo Professional Skin Care This professional product line offers a systematic approach to treat multiple skin concerns by incorporating daily regimens with advanced treatments. Utilizing innovative technology to enhance skin's radiance, tone and texture, our formulations are designed with active concentrations of ingredients targeted to clinically transform the skin.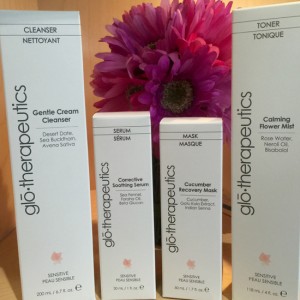 Cyto-luxe  A best selling favorite, the Cyto-luxe collection unlocks the secret to anti-aging. The proven formula leverages plant stem cell technology to target and resolve the primary causes of aging skin. This cascade of actives works to lift and tighten skin while promoting healthy skin cells, collagen production and reducing the appearance of wrinkles.
Ivy Spa Wear Relax and unwind anywhere in this comfortable spa wear!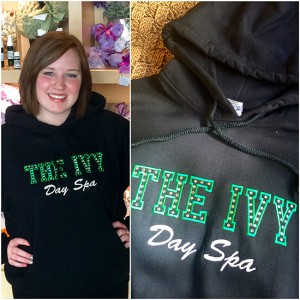 iS Clinical Radiance Ritual Gift Set This packaged gift set from iS Clinical includes these must have products, with a total value of $180! Includes these results oriented products:
Cleansing Compex – Resurfacing, Deep- Cleansing 180 ml 6 fl. oz
Active Serum – Anti-aging, Brightening 15 ml 0.5 fl. oz,
Hydra Cool Serum – Hydrating, Soothing 15 ml 0.5 fl. oz
Youth Intensive Creme – Anti-aging, Hydrating and firming 0.1 oz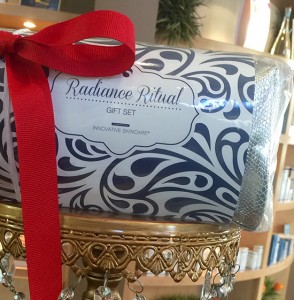 Ivy Spa Robe New to our store this year by demand! This ultra comfortable spa robe is the perfect way to indulge in spa luxury at home everyday between spa visits. Wrap it up today.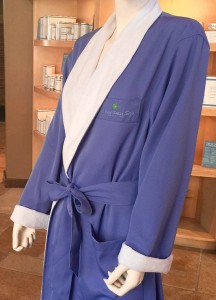 Didn't get everything on your list? Find all your favorites available now at the Ivy Day Spa Lifestyle Store. We are located in the Ivy Day Spa in the Westfield Valencia Town Center Mall. Follow us on Facebook for new ideas daily!