Havaianas Bling Flip Flops
Have you seen our great selection of Bling Flip Flops from Havaianas? These lovelies go with everything, not to mention the perfect post pedicure adornment!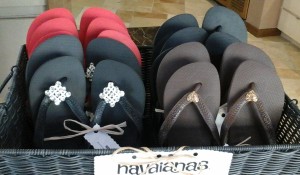 Soy Delicious Candles
We are so excited about these amazing candles. These candles are made with Vitamin E and Soy, with a lead free wick, and can be used as a moisturizer as they start to melt. Now available in our Spa Lifestyle Store.