Better Skin Care
Top 5 Reasons For Your Next Facial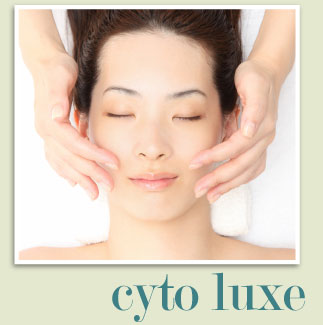 Professional estheticians recommend having regular facials—if not monthly, then at least every time the seasons change. More than just a beauty treatment, a spa facial involves deep cleansing, toning, exfoliation, steam and moisturizing. Here are the top five reasons why facials are a necessary part of your healthy skin routine.
1. How deep can you go?
Facials allow for a deep cleansing of your face and neck area. The esthetician provides deep exfoliation by using different creams and peels that are suited for your skin condition or type. Exfoliation of dead skin and extractions of blackheads or whiteheads in a safe and hygienic manner also help prevent potential scarring. Once the outer layer of dead skin is removed, your skin is better able to absorb moisturizers, serums and other products you apply to your face. Your makeup will also look even toned.
2. Keeping that healthy glow
Interrupted sleep can sometimes result in dull looking skin and dark circles under the eyes. Hormonal changes can also affect the skin. Facials stimulate blood flow, supplying oxygen and important nutrients to the skin, which gives you that healthy skin tone.
3. You Don't Look a Day Over…
The aging process begins long before it begins to show, especially with exposure to sun and environmental conditions. An important part of any facial is the massage, which stimulates blood circulation, in turn aiding in the removal of toxins and waste from the body. This helps with the growth of collagen, which gives your skin its strength and elasticity, helping to delay the onset of wrinkles.
4. Skin Care Made For You
A professional esthetician will analyze your skin to recommend the proper treatments and care products to address your individual needs. Each of the facials on The Ivy Day Spa menu are designed to hydrate, counteract acne or other skin conditions, lift and firm the face or to help soothe and nourish. Your esthetician will get to know your skin type, note changes and recommend products and a home routine that will keep your skin looking great.
5. Stress Reduction
Finally, having a facial is very relaxing. And let's face it: who deserves that more than you?
To see which facial might be right for you, view our menu.