Summer Skin Care Tips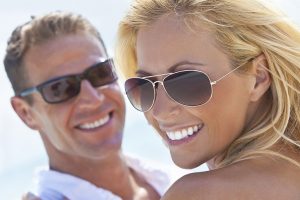 Summer is coming, get ready to show off your beautiful skin! To make sure you look your best when you're baring it, follow these spa tips from our experts for healthy, glowing, sexy from head to toe!
1.
 

Exfoliate Your Body

Your body replenishes skin cells daily, and if you're not exfoliating, the dead cells just sit on the surface making your skin look dull and dry. No matter how much lotion you use, you're never going to have glowing skin if you don't exfoliate. Our Spa Body Polish and Wrap will vanquish your winter shell, and reveal a healthy glow. Even better, add a relaxing Swedish Massage to get stimulate circulation and blood flow.
2. Wax or Shave?
This can make all the difference between smooth and soft or bumpy and red.  Trust our expert estheticians when it comes to waxing, whether legs or brows, they know all the tricks! For at home care, choose a good razor that won't cause razor burn. Then select a quality shaving lotion that will hydrate and help ward off nicks and cuts. In a pinch? You can use your conditioner for a moisturizing shaving cream.
3.
 

Moisturize

Dry and hot, summer skin requires moisture daily. Have fun with a fresh summer scent that is lightweight and won't take long to dry. Make sure you apply right after you dry off from your shower. You need to seal in the moisture your body just soaked in. Repeat through the day as needed. You will need a special moisturizer with SPF for your face, consult with an Ivy Day Spa esthetician for recommendations suited to your skin type.
4.
 

Pedicure Time!

Sit back and enjoy as your feet are exfoliated, massage, moisturized and polished… Whether dipping those toes poolside or flashing in your favorite heels, a professional pedicure is the easiest and most relaxing way to move those feet from neglected to glamorous. Toes can be painted a much bolder color than you would usually put on your fingernails. Pick out something that screams summer. Polish tends to stay on your toes much longer than your hands because you don't abuse your toe nails like you do your finger nails.
5.
 

Buy a New Sunscreen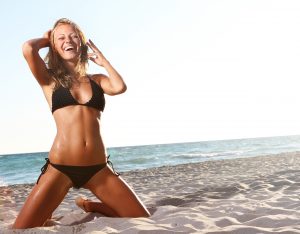 Sunscreens aren't meant to last forever, the ingredients have a shelf life and there will be an expiry date listed on the package. To be safe, pick up a new one each year. It is recommended that you apply sunscreen 30 minutes before heading outside, and reapply every 1-2 hours that you are in the sun. One of our favorites are Coola Sunscreens for face and body because it is super lightweight and not sticky at all, available at The Ivy Day Spa Lifestyle Store.