Why is the Hydrafacial everyone's favorite facial?
For starters, it's a gentle, non-invasive treatment that delivers immediate results for all skin types with NO downtime. The Unique Vortex Fusion serum delivery system cleanses the skin evenly, exfoliates and extracts to remove impurities and dead skin cells, while infusing vital nutrients to the skin. These nutrients include antioxidants, peptides and hyaluronic acid, all highly effective at improving fine lines, elasticity, skin tone, texture, hyper pigmentation, oily congested enlarged pores and advanced signs of aging.
BRIDAL PARTY ALERT – This is the BEST facial before a special occasion, for immediate, luminous results! Loved by Brides, Mother-of-Bride, and bridesmaids!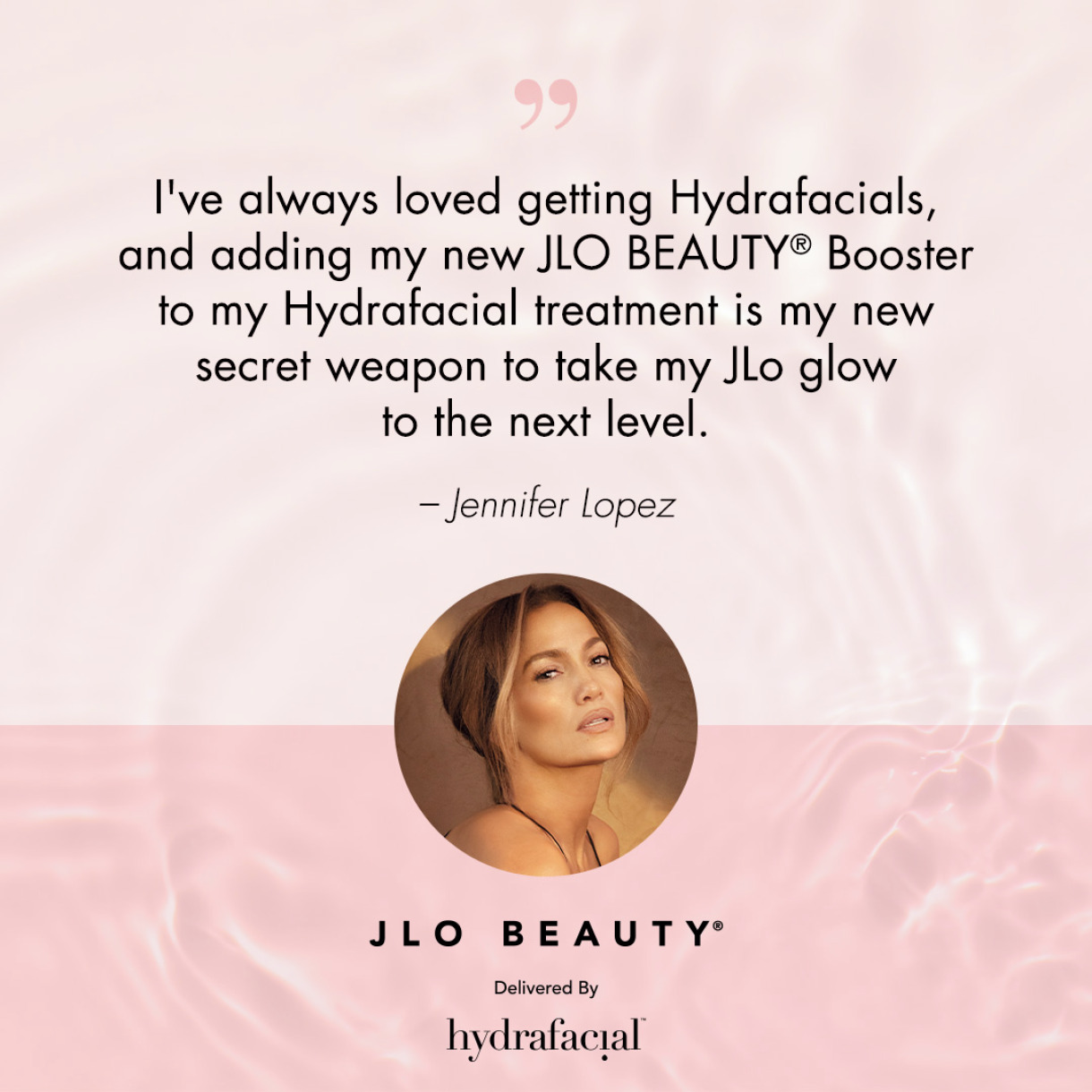 We are excited to add the JLo Beauty Booster to our Hydrafacial line up!
A transformative Hydrafacial treatment featuring the new JLo"Glow" Beauty Booster. The perfect facial to manage dry complexion and deliver a glow!
SUMMER SPECIAL
50 min Hydrafacial treatment with JLo Booster $315
Full treatment description.
Call 661-260-1244 to Book Now.
Choosing your Hydrafacial
For optimal long term results, one treatment per month is recommended for improving the appearance of fine lines, wrinkles, brown spots, and oily and congested skin. Because there is no downtime, treatments can be continued indefinitely to maintain results.