Microdermabrasion… Instant Facelift?
The Ivy Day Spa is pleased to now offer Microdermabrasion treatments performed by specially trained estheticians.
Microdermabrasion is one of the more recent skin-care techniques to have crossed over from Hollywood to the mainstream, some refer to it as an "instant facelift." An effective alternative to costlier and more invasive procedures like plastic surgery and Botox injections, this treatment also known as microderm, and is one of the easiest and most effective anti-aging treatments you can get. Its benefits are many: it softens fine lines and wrinkles, helps to smooth coarsely textured skin, decreases the appearance of scarring, decreases pore size, and reduces superficial hyper-pigmentation, also known as age spots.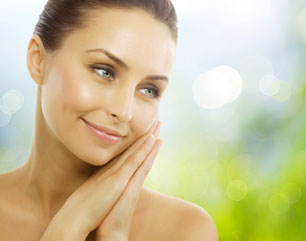 The way microderm works is by removing the uppermost layer of dead skin cells from the face, chest, arms or hands. True microdermabrasion treatments can be safely performed by trained professionals in a day spa, medical spa, or specialized skin care studio. It gives results you can't achieve with a home microdermabrasion kit, which is basically a scrub for the face that is often too abrasive and can even irritate skin.
At the Ivy Day Spa, we recommend Microdermabrasion as an effective non-surgical way to reduce acne scarring, fine lines and sunspots. The exfoliating process clears away the top layer of dead skin and stimulates cellular turnover. Skin tone is noticeably improved, and  your skin will feel smooth and fresh. Also called the lunchtime peel, this treatment is painless with no down time. For best results 6-10 sessions are recommended 7-14 days apart with a follow up treatment once every 2-3 months for maintenance.
The price for a single professional microdermabrasion treatment usually ranges from $100 – $150. It takes about 30 minutes and there's no down-time for the skin to recover. It is a practical pairing with traditional facial treatments as the microderm exposes the new layer of skin and allows for better absorption and effectiveness of skin care products. At The Ivy Day Spa, we offer Microderm treatments on their own, as a series, or alongside the Facial Treatment of  your choice.
There are some cautions to take. Do consult with your trained skin care professional to determine the best treatments for individual needs. People who have extremely sensitive skin, diabetes, or  rosacea should not have microderm. Following a microderm treatment it is important to avoid sun exposure and to wear a gentle sunscreen.