Plastic Surgeons offer Botox, Fillers at Valencia Spa
Welcoming Beverly Hills Plastic Surgeons to The Ivy Day Spa
The Ivy Day Spa is thrilled to add to their world-class spa menu and clinical grade skin care offerings, the services of renowned Beverly Hills plastic surgeons, Dr. John Layke and Dr. Payman Danielpour. These highly skilled plastic surgeons are expanding their scope of practice to include the prestigious Ivy Day Spa.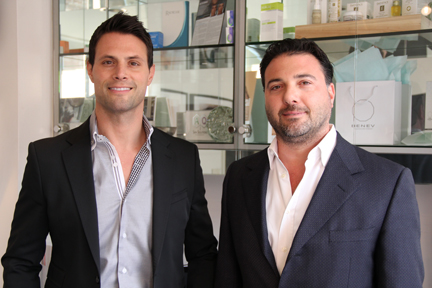 Now a visit to The Ivy Day Spa offers all the professional skin care and beauty services you seek. Spa Director Wendy Whitehead says "This is the perfect complement to our menu, and what our spa guests have been asking for. Last year we were able to introduce a full list of clinical grade facials and peels, results oriented treatments that target concerns like acne, hyperpigmentation, and collagen production. Now with the professional cosmetic treatments the doctors bring, you can address all of your beauty concerns during a relaxing visit to the Ivy Day Spa."
The doctors are available at the The Ivy Day Spa by appointment every Monday, to perform cosmetic injectables such as Botox, Juvederm and Voluma, as well as CoolSculpting and tattoo removal.
Spa guests may also schedule a surgical consultation for the more advanced cosmetic surgery procedures available through their Beverly Hills practice, including breast augmentation, laser skin rejuvenation, liposuction, scar revision, liposuction, tummy tuck, and the renowned Single Incision Mommy Makeover (SIMM).
One of their most exclusive treatments, Dr. John Layke and Dr. Payman Danielpour have attracted praise and recognition for the Single Incision Mommy Makeover. This procedure has become one of their most popular specialties, it is essentially a breast augmentation and an abdominoplasty (tummy tuck) combined into a single effective treatment — delivering twice the benefits of an improved figure with only a single incision. The key feature of SIMM is that only a single incision is involved throughout the process, making it a timely and cost-effective surgical experience. The results deliver a completely restored breast and stomach that leaves no scars on the breast.
For more information about the plastic surgery services available or to schedule an appointment, please call 310-275-6600.