50 minutes $105 (Introductory price $95!)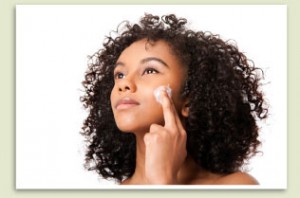 Great for Teens (15 years and up)
Reveal clear, radiant skin using specially formulated Glo Therapeutics skin care to heal existing acne blemishes and prevent new breakouts. Clear Acne Cleanser and Clear Complexion Pads fight acne daily, while Clear Anti-Blemish Treatment and Clear Refining Mask help battle flare-ups to maintain clear, healthy skin.
See best results with three or more treatments. For a limited time, buy a series of 3 for only $285.
Home Skin Care Kit from Glo Therapeutics, $87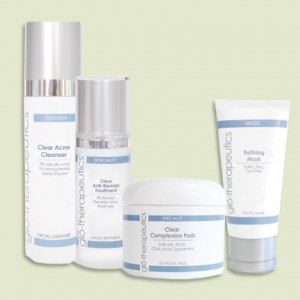 Available in the Spa Lifestyle Store, includes:
Clear Acne Cleanser
Clear Anti-Blemish Treatment
Clear Refining Mask
Clear Complexion Pads
Reserve now,  call 661-260-1244.