The Ivy Day Spa is proud to offer the services of these two highly talented and experienced professionals in the area of Clinical Skin Care.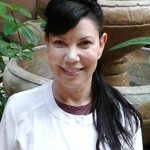 DEDE SWITZER is a highly trained esthetician that specializes in clinical facial peels. Working in the Santa Clarita Valley. For 17 years, Dede has helped beautify the skin for countless satisfied patients of all ages.As a clinical esthetician she will provide advanced, personalized treatments in a friendly and relaxed atmosphere.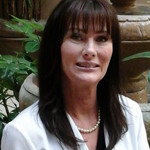 CYNTHIA SMITH is at the forefront of the newest skincare technologies and advanced science for 15 years. Praised for giving clients a flawless, radiant, natural look, Cynthia Smith provides a program designed for long-term skin maintenance and a lifestyle of healthy skin preservation. With a reputation for being meticulous, compassionate and delivering results, Cynthia Smith continues to break new ground in skin research and preservation.
"Maintaining healthy youthful skin is a lifetime commitment in a battle against time, genetics and our environment. Preserving your skin is an ongoing process, just like going to the gym. My goal is to maintain your skin to ensure that it is looking beautiful, healthy, vibrant and full of the youthful glow we all desire," says Cynthia.
Each specialized treatment is custom-designed to clients' individual skincare needs, using progressive methods to erase the physical manifestations of aging, hyper pigmentation, and/or the effects of acne. Incorporating the most notable scientific skin solutions, Cynthia effectively re-energizes aging and damaged skin by stimulating cellular regeneration from deep within the tissue. The result is hydrated, glowing skin.
Cynthia first became aware of her passion and gift for skincare over 20 years ago. Determined to find the solution's for her own skin, she became a Certified Medical Assistant working with some of the most sought after skincare specialists and plastic surgeons, while going to school to get her esthetician license. Inspired by the developing science of skincare, she continues advanced research and applies cutting-edge technologies in her skincare programs. Cynthia constantly discovers new treatment options in the battles against aging, acne, rosacea, scarring, melasma and skin tags.
An influential force in the skincare revolution, Cynthia has and continues to work and consult with other skincare experts and physicians. Always pushing the envelope, Cynthia brings a refreshing and revolutionary approach to skincare.