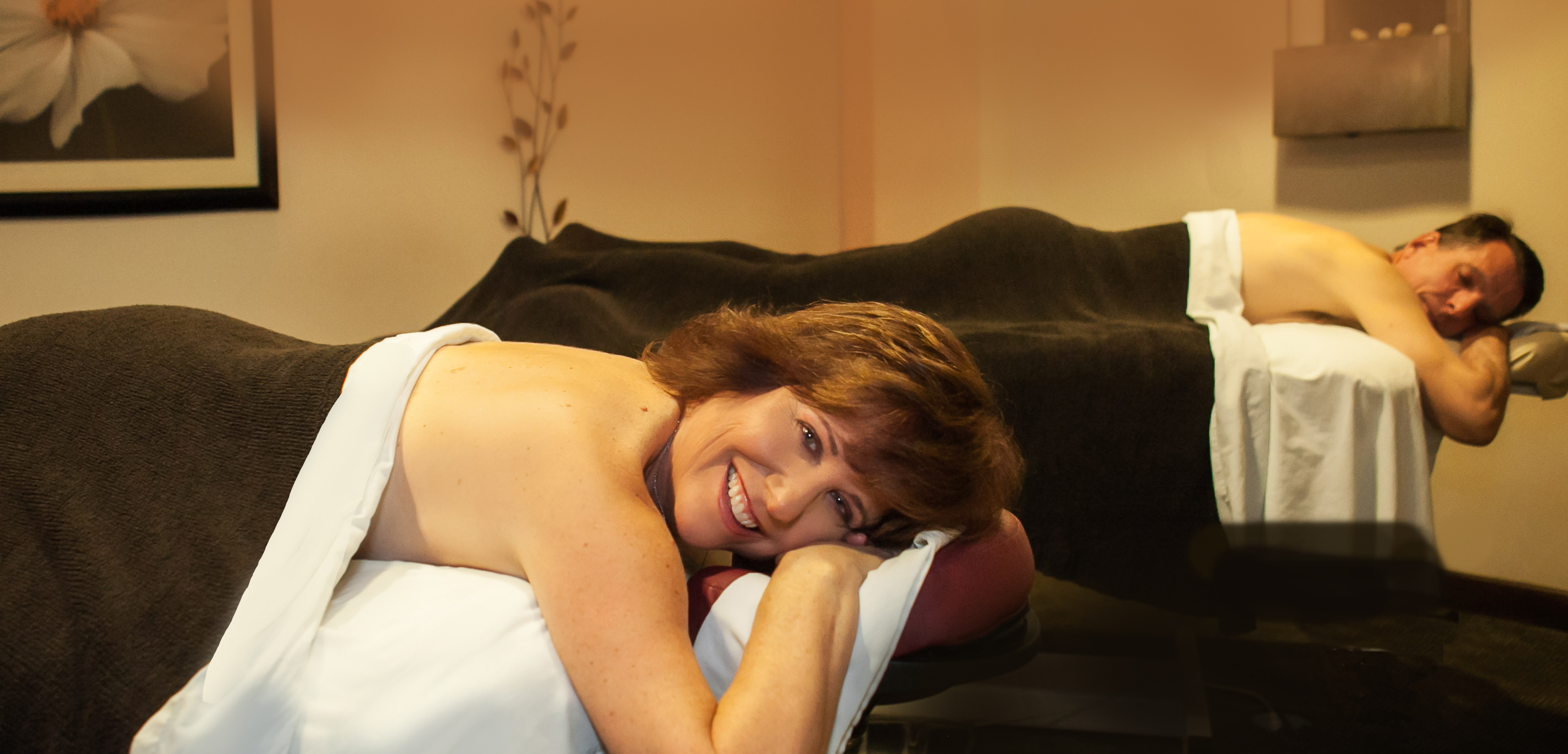 TOGETHER MASSAGE
Relax side by side in one treatment room, each with your own massage therapist and table. There is no extra charge, but space is limited.
Choose your treatment:
SWEDISH MASSAGE
Relieve aching muscles and reduce stress, toxicity and fatigue with the proven health benefits of Swedish Massage. Your massage therapist will use variable light and medium pressure to bring relief to your too-tight muscles.
Deluxe Full Body Swedish Massage $148 (80 min)
Full Body Swedish Massage $95 (50 min)
CUSTOM MASSAGE
You know right where it hurts, and a caring consultation with your massage therapist will allow them to target the epicenter of your pain and tension. Using firm pressure, stretching and more, muscle soreness will be relieved while your circulation system is stimulated to aid the healing process.
Deluxe Full Body Custom Massage $159 (80 min)
Full Body Custom Massage $106 (50 min)
VIP EXPERIENCE
Upgrade your Together Massage to our VIP Room. Our well-appointed private VIP room includes 30 bonus minutes of relaxation time, a roaring fireplace, and walk-in shower plus chocolate-covered strawberries and a sparkling beverage. (only $60)