About the Ivy Day Spa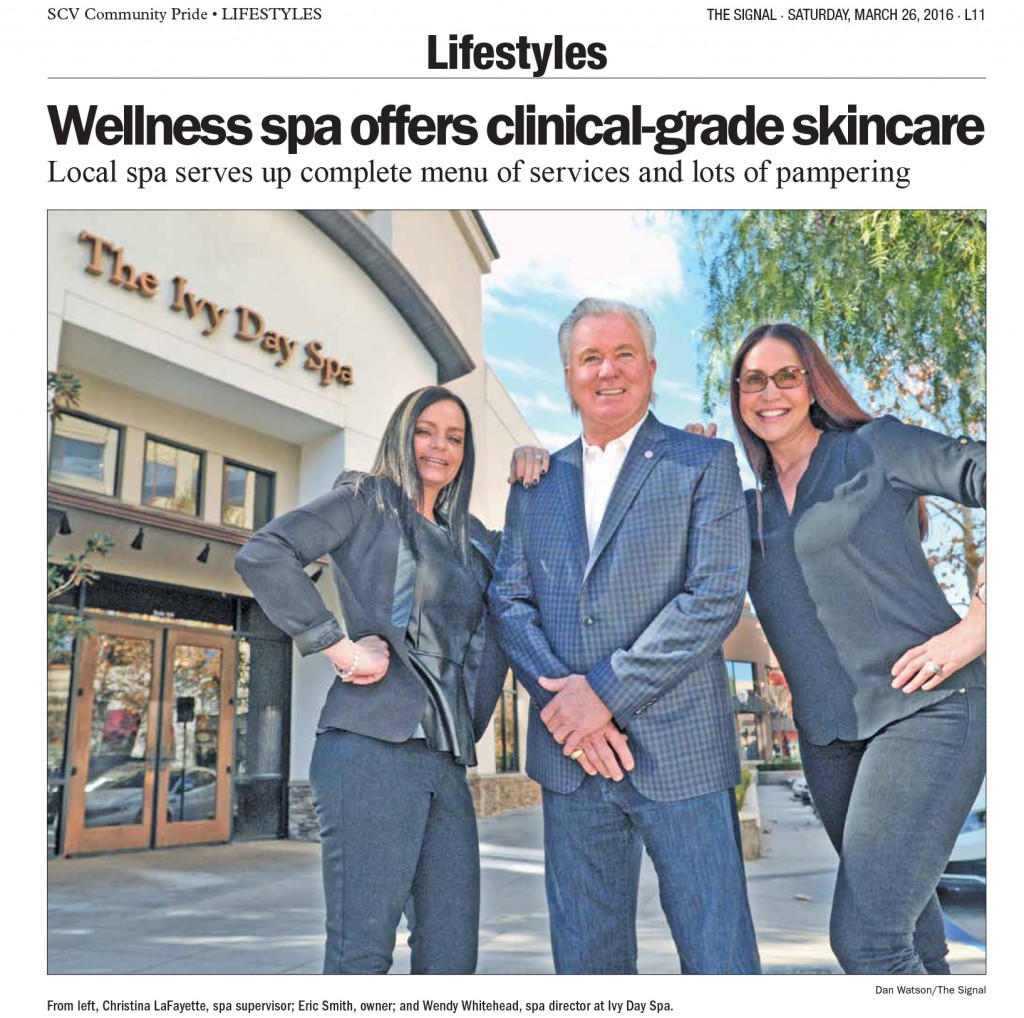 Since taking ownership of the Ivy Day Spa in December 2011, the Spa has been voted Best Spa in the SCV 8 times! New owners Eric Smith and Faye Morse excitedly took over The Ivy Day Spa located in the Valencia Town Center Mall. As frequent spa visitors themselves, Faye and Eric embraced the opportunity to bring a much needed fresh style and energy to this sought after urban retreat.
Award-Winning Santa Clarita Spa gets New Owners and a Makeover
Much to the delight of the loyal client base, The Ivy Day Spa has kept the same great location, same great staff and an expanded spa treatment menu.
The Spa originally opened in 2005, and Morse, a designer, has led an interior makeover to bring fresh style and warmth throughout the spacious facilities. With a focus on relaxation and comfort, guests experience an environment of soothing colors, soft music, and gentle candlelight. Spa amenities for both men and women include dressing rooms, showers, steam saunas and Jacuzzis, and a two story co-ed solarium where guests can gather and relax by the fireplace. The Ivy Day Spa has 14 tranquil treatment rooms and a beautiful Spa Lifestyle retail area with a wide selection of personal care and gifts.
In his words, Eric Smith believes that "Taking time for ourselves is important for both our mental and physical health, and The Ivy Day Spa is a place of retreat and wellness in our busy lives. The spa treatments are designed to help relax and reduce stress, and to leave you feeling beautiful inside and out. Spending time at the Spa has been one of the most effective ways I have found to recharge my batteries over the years, and I am thrilled to be bringing this experience to the Santa Clarita community.".