NOTICE— TEMPORARY CLOSURE FOLLOWING STATE GUIDELINES
Please note that due to newly issued guidelines from the Governor of California, that The Ivy Day Spa, and other similar businesses, have returned to a temporary closure status until further notice. We will add updates regularly on our website, social media, and to those on our email newsletter list. If you had an appointment booked, the Spa will contact you to advise of the cancellation. Please follow us for updates and wellness information.
Your Health and Safety are our Priority
Thanks for your patience and understanding as we introduce new protocols to create a safe and comfortable environment. We ask you to review the information below before making a reservation or visiting the Spa. This information may change frequently based on State and County guidelines, please check for updates prior to your appointment.
New Service Fee.  Due to the rising costs of doing business in the state of California we have been forced to add a service fee of $10 per guest. At this point we are not raising our treatment prices. We will continue to provide you with great service and a wonderful experience.
RE-OPENING PROTOCOLS
The Spa has implemented new COVID protocols and has undergone an extensive, deep cleaning with the use of hospital grade cleansers.
Strict observance of guidelines put forth for Phase 3, as provided by State of California, Los Angeles County, and spa industry leaders.
The current guidelines do not allow the use of hot tubs and steam rooms at this time. We will update as soon as it is approved.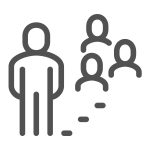 The number of guests and staff in the Spa at any time will be limited, and Spa access will be open to guests by reservation only.
Social distancing will be in practice in all areas of the Spa. Use of common areas will be limited to observe these guidelines.
Reduced business hours to start, as we adjust to new workflows and protocols.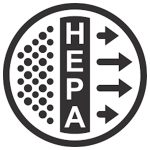 HEPA clean air filters have been added to common areas of the Spa, and used in treatment rooms between services.
Amenities access may be limited or may change during this Phase, to meet State and County guidelines.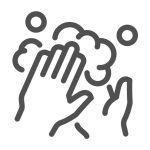 Hand sanitizer will be available through out the Spa, as well as antibacterial soap for hand-washing.
Our strict cleaning protocols will be maintained throughout the Spa and between treatments.
Frequent hand washing is encouraged, for 20 seconds or longer with warm water.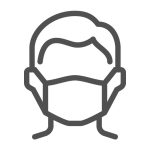 Spa staff will use PPE that may include face mask, face shield, goggles, and/or gloves, depending on their role.
Spa guests are asked to wear masks in common areas. Disposable face masks are available if needed.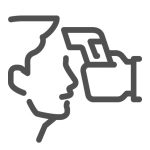 Spa staff complete a health screening upon arrival each day.
Spa guests are required to answer a series of simple health screening questions at the time of reservation and again at checkin.