NEW! iS CLINICAL CHAMPAGNE YOUTH FACIAL
This latest facial from iS Clinical (creators of the Fire & Ice Facial!) includes six relaxing steps which will gently resurface the skin leaving it unbelievably ultra smooth! Read full description (50 min) limited time introductory price $170
iS CLINICAL FIRE & ICE FACIAL
This luxurious, intensive clinical treatment is designed to resurface the skin rapidly and safely— with no downtime! Precise combinations of two professional treatment masks are applied, with aromas of warm cinnamon spice and cool peppermint, and complemented by iS Clinical serums and creams. This facial can not be performed if you are currently using any type of retinols, Retin-A or accutane, or any form of glycolic acids. (50 min) $165
See our ADVANCED FACIAL TREATMENT MENU
EUROPEAN FACIAL with MICRODERM
For a limited time, we have combined two of our best treatments with a great savings! Relax and enjoy all of the benefits of a classic European facial, augmented by Microdermabrasion treatment for a renewed, smoother skin. Scroll down for unique treatment descriptions. $170 (value $220)
ANTI AGING FACIAL
Anti-aging formula recommended for mature and premature aging skin. This Anti Aging Facial* targets aging skin by helping promote Collagen, Elastin and Hylaronic Acid reproduction. This facial will also reduce dryness/ dehydrated skin and the appearance of expression lines. An intense rejuvenating mask utilizes plant stem cells to help skin look refreshed, lifted and luxurious. (50 minutes) $170
*This facial uses some marine based products and is not recommended for those with shellfish allergies.
MASK for at home use, $80
Available in the Spa Lifestyle Store, this rejuvenating facial mask is formulated with powerful anti-aging ingredients include plant stem cells to help skin regain elasticity.
VITAMIN C
Visibly transform your skin in just one session with this hydrating facial from Glo Therapeutic. Patented vitamin C serums create an instant and long-lasting improvement to your skin's clarity and coloring, stimulating collagen to promote healing and reduce the appearance of fine lines. Recommended for all skin types. (50 min) $155
CLASSIC EUROPEAN
This European-style facial is modeled after the philosophy of "mind/body/soul" balance and customized with premier product lines selected with your skin in mind; extractions are available upon request. Warm-stone placement and a bliss-filled scalp massage complete the experience. (50 min) $115
MICRODERMABRASION
This effective, non-surgical anti-aging treatment provides instant results! Using advanced diamond tip technology, this gentle resurfacing process removes dull, dead layers of skin while softening the appearance of scars, lightening age spots, minimizing fine lines and reducing pore size. (20 min)
À la carte: $135  |  50 min micro facial: $170 (Ask about our packages)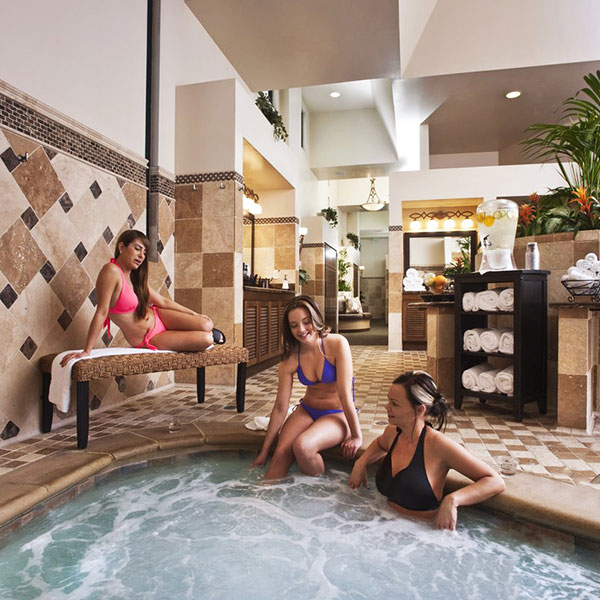 Instant Gift Certificates

The perfect gift! A luxury spa experience, at the award-winning Ivy Day Spa. 
Shop online for spa gift certificates that you can personalize and print or email instantly. A gift of wellness enjoyed by everyone!
Gift certificates never expire and may be redeemed for spa treatments and in our Spa Boutique. Please note that gift certificates may not be used for same day purchases, to buy gift cards, or for gratuity.
Enhance your Facial Treatment:
LACTIC FACIAL PEEL
Reveal fresher, smoother skin instantly. Derived from milk, lactic acid peels are gentle enough for first-timers or for sensitive skin. $35
ENZYME FACIAL PEEL
Stimulate new skin-cell production, increase collagen and elastin, decrease fine lines and hyperpigmentation and refine your skin texture with an enzyme peel. A wonderful choice for normal, problem, oily or combination skin. $35
GLYCOLIC FACIAL PEEL
Fade sunspots, acne scars, blemishes, fine lines and more with an alpha hydroxyl acid (AHA) glycolic peel. This naturally-derived acid is an excellent exfoliator that leaves skin bright and renewed. $35
Please also see our newly added ADVANCED PEEL MENU
View our Advanced Facials & Peels
Advanced Skin Care to address a range of concerns with results oriented treatments and clinical grade products.