Massage
The Ivy Day Spa has been voted Santa Clarita's best massage! Our most popular treatment, massage offers numerous health benefits for both your body and mind.  Read more…
NEW: Create your own Massage!
We have changed how we offer our treatment enhancements so that you, our guest, can have an even better spa experience, and have fun creating a unique massage experience with your favorite service and upgrades.
Step 1. Select your preferred massage style from our spa menu.
Step 2. Add 1, 2 or 3 of your favorite enhancements from the list at the bottom of the page. Treatment time will be extended with 2 or more enhancements.
SWEDISH MASSAGE
Escape from aching muscles, stress, toxicity and fatigue with the proven health benefits of Swedish Massage. Your massage therapist will use variable light and medium pressure to bring relief to your too-tight muscles.
Deluxe Full Body Swedish Massage $160 (80 min)
Full Body Swedish Massage $105 (50 min)
FIRM PRESSURE MASSAGE
You know right where it hurts, and a caring consultation with your therapist will allow them to target the epicenter of your pain and tension. Using firm pressure, muscle soreness will be relieved while your circulation system is stimulated to aid the healing process.
Deluxe Full Body Firm Pressure Massage $190 (80 min)
Full Body Firm Massage $135 (50 min)
MATERNITY MASSAGE
Expecting mothers in their second or third trimester relax in comfort and safety on their belly or side while a specially-trained therapist soothes joint pain, melts away stress and discomfort. Please read recommendations and about the benefits of massage during pregnancy.   $105 (50 min)
TOGETHER MASSAGE
No extra charge, but space is limited.
Relax side by side in one treatment room, each with your own therapist and table. Price based on your personal choice of massage.
VIP EXPERIENCE
Upgrade your Together Massage to our VIP Room. Our well-appointed private VIP space includes 30 bonus minutes of relaxation time, a roaring fireplace, and walk-in shower plus a tasty treat and a sparkling beverage. Add on $65
ONCOLOGY MASSAGE
For those living with cancer. Performed by experienced, certified staff. Please call for more information.  $105
Click the link for more information about Oncology Massage.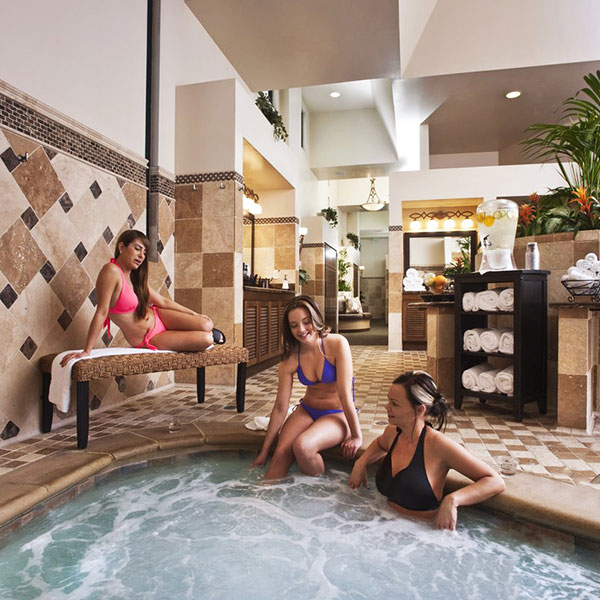 Instant Gift Certificates

The perfect gift! A luxury spa experience, at the award-winning Ivy Day Spa. 
Shop online for spa gift certificates that you can personalize and print or email instantly. A gift of wellness enjoyed by everyone!
Gift certificates never expire and may be redeemed for spa treatments and in our Spa Boutique. Please note that gift certificates may not be used for same day purchases, to buy gift cards, or for gratuity.
Enhancements
Choose from the following enhancements to create your own unique spa treatment.
Add 3 enhancements, treatment time is extended 30 min.
Add 2 enhancements, treatment time is extended 15 min.
Add 1 enhancement, incorporated into standard treatment time.
BACK OF BODY POLISH: A gentle, exfoliating scrub applied to your shoulders and lower back, opens pores while it smooths. $35
WARM STONES: Warm, smooth stones balance your energy and melt away muscle tension while evoking a new depth of relaxation. Back only $35
MOROCCAN OIL SCALP TREATMENT: Using pure Argan Oil this formula transports essential nutrients to each strand: lost proteins for strength; fatty acids, omega-3 oils and vitamins for shine; and antioxidants for protection.  $35
EXFOLIATING HAND OR FOOT TREATMENT WITH WARM MITTENS / BOOTIES: A gently-exfoliating scrub is applied to either your hands (from fingertips to elbows) or feet (from toes to knees) and then wrapped in ultra cozy, warm mittens and/or booties. This targeted attention increases circulation, clarifies the skin, and leaves your hardest-working areas ultra soft. Hands or Feet, $35