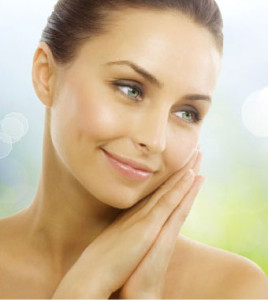 Microdermabrasion
The anti-aging treatment that delivers results.
"I have been in the business of health and beauty for many years and heard some confessions along the way. One of the things I have learned that is true for everyone is this: looking great, healthy and youthful boosts confidence and makes you feel good! " Wendy Whitehead, Spa Director, The Ivy Day Spa, Valencia

 There is a skin care technique that is becoming very popular very quickly, with good reason. Formerly available only to the Hollywood elite, Microdermabrasion is an effective anti-aging solution that is safe, affordable and requires no down time. A compelling alternative to costlier and more invasive procedures like plastic surgery and Botox injections, this treatment also known as Microderm, produces beautiful glowing skin and natural looking results after just one treatment. Its benefits are many: it softens fine lines and wrinkles, helps to smooth coarsely textured skin, decreases the appearance of scarring, decreases pore size, and reduces superficial hyper-pigmentation, also known as age spots. Microdermabrasion requires no anesthesia and leaves the skin slightly flushed for just a few hours, earning it the nickname "Lunchtime Rejuvenation."
Microdermabrasion is a gentle exfoliation process that regenerates the skins surface by utilizing a diamond tipped head and suction to remove the upper layer of the epidermis. Studies have shown that Microdermabrasion increases cell turnover, stimulates the production of collagen and elastin. The final result is more vibrant, refreshed and youthful looking skin over time with little to no down time. The treatment is painless, though it may feel "prickly" in more intense treatments.
A single professional microdermabrasion treatment usually ranges from $125-$150, and is sometimes available in series of 3 at a significant discount. The treatment takes about 20 minutes and shows greatest results when paired with your favorite facial, as the Microdermabrasion treatment exposes the new layer of skin and allows for better absorption and effectiveness of skin care products.
There are some cautions to take. Do consult with your trained skin care professional to determine which treatments are best for you. People who have extremely sensitive skin, diabetes, or rosacea should not have Microdermabrasion.  Following treatment it is important to avoid sun exposure and to wear a gentle sunscreen. Also, beware of home microdermabrasion kits, which are often a scrub for the face that is too abrasive and can even irritate skin.
Wendy Whitehead has been in the beauty business for over twenty years starting in Beverly Hills in the world of Plastic Surgery.  Her true passion is providing her clients with the best possible experience with personal service. Wendy is excited to be the new Spa Director at The Ivy Day Spa in Valencia. A resident of Santa Clarita Valley with her husband for the past 19 years, she is a very active in community service.  She currently sits on the Henry Mayo Newhall Memorial Hospital Foundation Board, is a strong advocate and goodwill ambassador through her philanthropic support as the HMNMH Guild President and Guild Member. 
If you would like more information about Microdermabrasion or professional skin care treatments, please contact The Ivy Day Spa at 661-260-1244.  We look forward to booking this amazing treatment for you!