The Ivy Day Spa
Santa Clarita, California
SPALIDAY SALE!

Save 15% on Gift Cards $100 or more
Shop online and print or email instantly.
The gift EVERYONE loves! Give the gift of a relaxing Spa Day with world class treatments, luxurious setting and amenities for men and women. Gift cards never expire and may be redeemed for spa treatments and in our Spa Lifestyle Store. The award winning Ivy Day Spa is conveniently located in Santa Clarita, CA at the Westfield Valencia Town Center.

Please contact the Spa at 661-260-1244 for reservations or additional information.
Luxurious Complete Spa Experience
Voted SANTA CLARITA'S BEST SPA More than 10 Years in row!
The Ivy Day Spa, Santa Clarita's most luxurious spa escape. With 20+ treatment rooms including VIP Treatment Suite, our signature body moisturizing treatment, amenities for men and women such as whirlpool tubs, steam rooms, rainfall showers, plus a relaxing coed solarium with fireplace and tea/snacks. Conveniently located at the Westfield Town Center with lots of parking, and access to shopping and restaurants. Always the perfect gift, because everyone needs some "Me Time." A gift of wellness that shows you care, and is treasured by those who receive it!
Gift certificates may be redeemed towards Spa Treatments such as:
– massage, relaxation, firm pressure, couples, or maternity
– Ivy Day Spa signature OASIS body moisturizing treatment you can do alone or with friends
– facials and advanced skin care treatments
– manicures and pedicures
– body treatments
– spa packages
– spa membership
A spa day gift certificate is wonderful way to mark special occasions with wellness, and is the perfect gift for birthdays, anniversaries, weddings, new moms and retirement. 
Plus celebrating
Teachers + Caregivers
Friends + Coworkers
Clients + Employees
+ YOU!
Gift certificates are also valid toward purchases in our retail store which features a great variety of spa at home gifts, spa wear, bath and body products, professional skin care products and tools. Gift certificates are available in any amount and never expire. May not be used for same day purchases, to purchase other gift cards or for gratuities. Gift cards and gift certificates are nonrefundable.
Conveniently located at Valencia Town Center Mall.
VOTED Santa Clarita's Best Massage + Best Day Spa!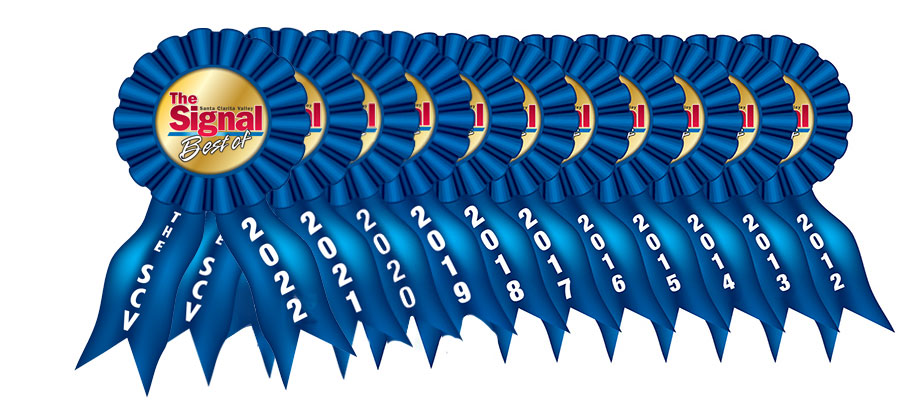 10+ TIME WINNER BEST SPA!
The Santa Clarita Signal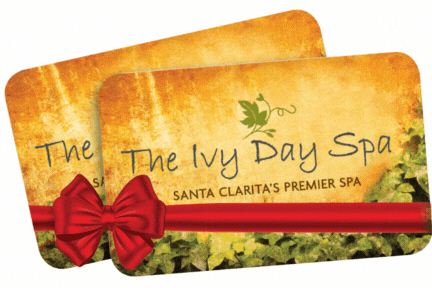 SPALIDAY SALE!
Save 15% on Gift Cards


Shop online and print or email instantly.
WILL THEY LOVE IT?
"… Nothing like taking a few hours to yourself in this lovely place with it's great service and services. I've been to Day Spas all over the world and this one has not only good prices but great treatments and atmosphere." — Joanne G. on Yelp.com ★★★★★