Home of the Fire & Ice Facial and Hydrafacial!
Welcome to The Ivy Day Spa, Valencia Town Center. Offering clinical grade skin care and world class spa treatments to Santa Clarita Valley since 2011! The home of the amazing Fire & Ice Facial from iSCLINICAL, and the HydraFacial, The Ivy Day Spa estheticians are trained and certified to offer these results oriented professional treatments. Read more about our advanced skin care and signature treatments.
Everyone loves a Massage
Santa Clarita Spa has the perfect spa gift for birthday, anniversary or holiday — Shop in store or online. Gift cards may be redeemed for massage, facial and professional skin care products, and nail care, body treatments, and more at The Ivy Day Spa in Santa Clarita, located in the Westfield Town Center Mall! Shop Now.
Best Day Spa Santa Clarita!
Welcome to The Ivy Day Spa – Offering the Best Massage and Skin Care in Valencia, California
We are extremely proud and grateful to be voted the Best Day Spa in Valencia 2022, for more than 10 years in a row, by the readers of the Santa Clarita Valley Signal!
If you have yet to discover us, find us at the Westfield Valencia Town Center. Stylish, spacious and warm, The Ivy Day Spa offers all the spa amenities for the most relaxing spa day, and is the perfect place for customized, affordable and convenient Valencia facials and massages. Massage therapy will help relieve stress, decrease anxiety, increase energy, and our professional massage therapists can customize your massage to address specific concerns or pain from sports injury, illness, or pregnancy.
Our updated spa menu offers a range of professional and advanced skincare treatments. With results oriented facial treatments targeted to improve your skin texture, tone and appearance, and help reduce signs of aging, acne, sun damage and hyperpigmentation. Our professional massage therapists and estheticians will work with you to customize your session just for you.
The Ivy Day Spa experience is like no other in Valencia, California. Open every day of the week, our convenient hours and free parking make it easy to fit a session into your busy schedule. Our annual spa memberships are extremely popular, and making it easy to have spa as part of your healthy lifestyle! Ask your friends, The Ivy Day Spa is the best place in Valencia for professional facials, massages and nail care.
Get More Spa with Membership!
With an Ivy Day Spa annual membership, you will enjoy relaxing and rejuvenating spa treatments, plus extra perks and benefits every month for less. Extra benefits for members include SAVING 10% on all additional Ivy Day Spa treatments and retail products in our Spa Lifestyle Store, enjoy unlimited spa use Monday – Friday. Get all the details or call 661-260-1244 to sign up today!
We have more than 650 Five Star Reviews on Yelp! Read them here and share yours!
Meet our Spa Director
With more than 20 years in the beauty business, we are excited for all the talent and experience that Wendy Whitehead brings to her role as Spa Director at The Ivy Day Spa!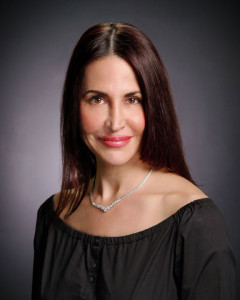 Wendy Whitehead has been in the beauty business for over twenty years starting in Beverly Hills in the world of Plastic Surgery.  Her true passion is providing her clients with the best possible experience with personal service. To understand her success in business and her personal life, she attributes her upbringing with strong roots in a loving family as a charming southern belle from New Orleans. Her friendly and outgoing personality adds to her strong work ethic and leaves a lasting impression on everyone around her.  Wendy is excited to fill the role of Spa Director at The Ivy Day Spa in Valencia, and she will be working with staff to provide the very best selection of superb spa treatments to ensure that each client has the most relaxing and best experience possible. A resident of Santa Clarita Valley with her husband for over 20 years, Wendy is very active in community service.  She has sat on the Henry Mayo Newhall Memorial Hospital Foundation Board, is a strong advocate and goodwill ambassador through her philanthropic support as the HMNMH Guild President and Guild Member. Come by the Ivy Day Spa and meet Wendy Whitehead for a personal spa tour, where she would love to introduce you to her wonderful staff and see the beautiful spa facilities!
WHAT PEOPLE ARE SAYING ABOUT THE IVY DAY SPA:
"I had such a relaxing experience! From the spa to the Solarium to the massage itself. I arrived full of stress and anxiety and left feeling light as a feather! Thank you!" —Karen F.
We appreciate feedback from our clients so that we may always strive to provide the best experience possible, and so that we may acknowledge the caring and professional work our staff do. Read more reviews and submit your own on yelp.
LOCATED at THE VALENCIA TOWN CENTER MALL  Santa Clarita's only five star spa experience. Our friendly and professional therapists are the best in the business, specializing in massage, body treatments, facials, manicures and pedicures. We have created a space that is welcoming and relaxing, where you will feel comfortable spending the day or a few hours rejuvenating  your body and spirit. Our staff are dedicated to ensuring that your spa visit exceeds your expectations, and our Spa Lifestyle Store offers a selection of the finest skin and body care, as well as spa at home products, spa wear, and gift cards.
Did you know?   All of our spa treatments are designed to enhance wellness and accentuate your natural beauty. So many incredible choices and so little time!  It's the perfect reason to spend the entire day with us!