Skin Care Routine
Am I Doing this Right? Skin Care Self Care
As the hours blend into days and days into weeks, maintaining routines will help keep you sane (looking good!)
---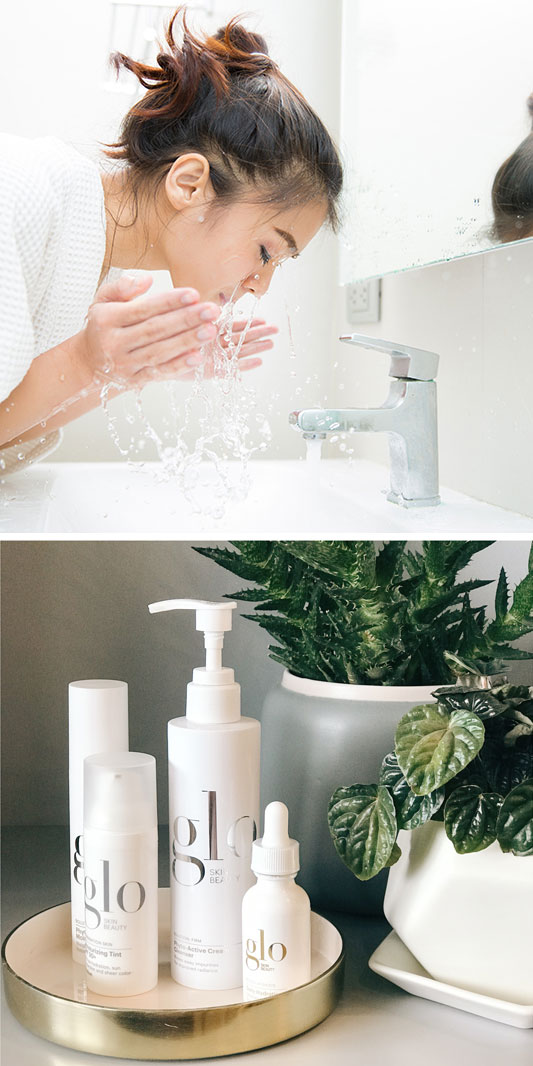 Don't get lazy with your skincare routine, instead make it dedicated time for self care and enjoy the moment. Put on some relaxing music, light a candle, give yourself a relaxing hand massage before you start. And in case you need a reminder, here is the proper order for using your skin care products.
1. Cleanse. Wash face, neck and decolleté gently twice a day. Use cool water in the morning to revitalize, and warm in the evening to open up pores and cleanse.
2. Exfoliate: 1-3 times per week. While an important step you must be careful which products you use, and make sure not to over do it. Be gentle with application and removal, no scrubbing! Pat dry afterwards.
3. Toner. A refreshing step that removes any excess traces of dirt, oil or make up and smooths, brightens and imparts radiance.
4. Serum. This is where you apply a serum or booster to your skin that will target specific needs such as dark spots, dehydration, etc. You will want to pat these in so that they distribute evenly without pulling or tugging at delicate skin.
5. Moisturize: apply a rice-sized amount of eye cream with lifting motions. Follow with a cream, and massage it into the face.
6. SPF (during day) or Night Cream (at night, of course)