Spring Skin Care Regimen
What should you be thinking about when seasons change?

Here is our quick guide to switching your skin care routine from winter to spring.
---
Spring Clean your Shelf. First look for products that are out of date. Skin care products and cosmetics expire. Aside from becoming less effective as they approach their expiry date, they also risk contamination with prolonged use. The recommended use period for toners and moisturizers is 6 months to one year, and up to one year for cleansers and exfoliants.
Switch to a Lightweight Moisturizer. As your wardrobe turns to lighter wear, so should your skincare. Some great options are Phyto-Active Light Moisture or Vital E Essential Cream from Glo Skin Beauty.
SPF Everyday. You already know this but we will mention it again just in case. One of the best things you can do to protect your skin against damage and aging effects of the sun.  We have a great selection SPF and SPF + Moisturizer products from iSClinical, Glo Skin Beauty, Elta MD and Coola.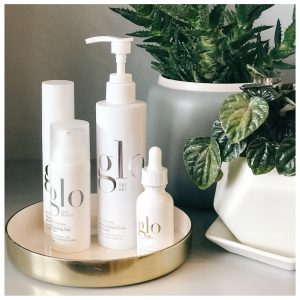 Regular Facials. In addition to your home skin care routine, a spa facial with a professional esthetician is a wonderful and relaxing way to ensure your skin is looking its best. With a range of treatments and advanced skin care products, scheduling regular spa facials can make the difference in achieving great skin and anti-aging success. Treatments available to address a range of concerns, view our Spa Facial Menu and Advanced Skin Care Menu. You may also wish to consider a Spa Membership, which offer monthly treatments at a great value below standard menu prices!
Your Esthetician can make recommendations suited to your skin type and lifestyle. You can also visit our Spa Lifestyle Store and speak with our knowledgeable staff about the products available. For more information and reservations, please call 661-260-1244.